On March 30th, 2021, we hosted our second town hall during the Traxo Travel Managers Office Hours webinar series. This webinar was open to all travel industry professionals, including travel buyers, suppliers, and TMCs. More than 150 travel professionals joined the session to ask questions, share their experiences and connect with industry peers.
To jump-start the conversation, Traxo moderator Justin Morris began with a poll.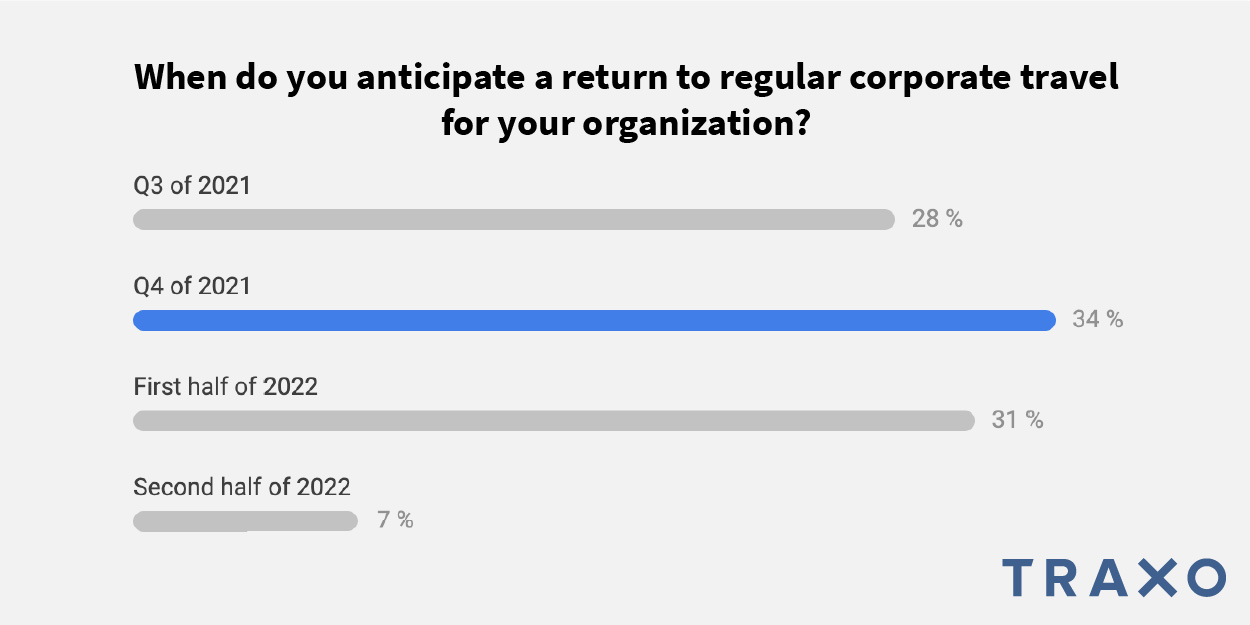 Vaccinations and "Health Passports"
From there, the conversation moved toward vaccinations and whether or not they could be required for domestic and international travel. Some attendees said their companies would not require vaccinations. Another attendee said she expected the "the almighty dollar" to dictate whether or not vaccinations would be required by airlines. In general, attendees agreed that vaccinations were a crucial component of a return to travel. However, many remain skeptical about how these requirements could be implemented and managed.
What's the best way to approach compliance?
Duty of care was another important topic discussed during the webinar. Travel managers, consultants and TMCs weighed in on the optimal way to handle compliance and travel program leakage. Greeley Koch from DigiTravel Consulting was concerned that strict travel mandates would fail to address leakage, citing compliance issues his clients faced despite their travel program mandates. Attendees agreed that pre-trip data was an essential factor in managing leakage effectively.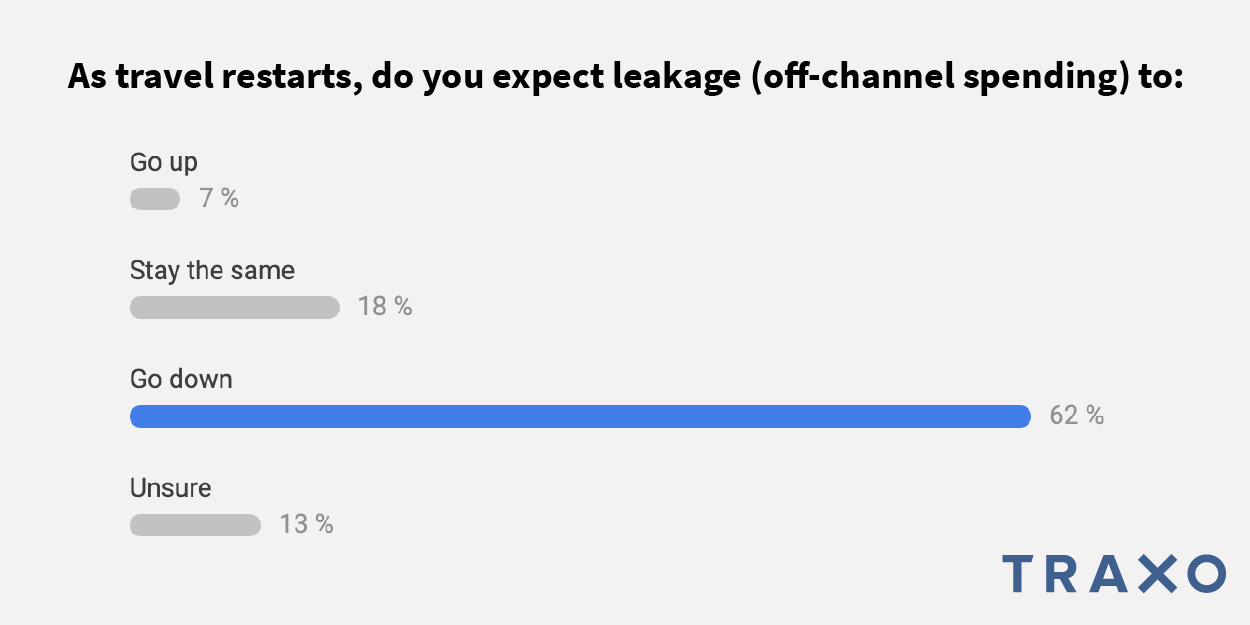 TMC Business Model Changes & More
Toward the end of the town hall webinar, the conversation turned to the pandemic's affect on TMCs and the TMC business models. One attendee explained that many of the TMCs her company approached in 2019 had been acquired, merged, or changed their business models. Therefore, she needed to request new proposals and reevaluate TMC options based on their newly-implemented subscription fees, implementation fees, and other factors.
Attendees also discussed travel restrictions, domestic and international laws/requirements, and how to advocate for the travel industry as travel becomes a safer activity.

To explore more of the business travel topics discussed during the March 2021 town hall webinar, please visit Traxo's YouTube channel or watch the video below.
March 2021 Town Hall Webinar Recording: